Type and Signification:

Application Range:
• Altitude : not exceed 2000m.
•Temperature: -5°C~+40°C,average not exceed +35°C in 24 hour.
•Air Condition: At the mountain site, relative humidity not exceed 50% at the max temperature of 40°C, higher relativeHumidity is allowable under lower temperature.
•Pollution Grade: Grade lll.
•Mounting Condition: The inclination between the mounting plane and the vertical plane shall not exceed 5°.
•The product shall be installed and operated at a place without obvious shake, impact and vibration.
Technical Parameters:
Type

Selected AC Contactor

Thermal Relay

Setting Range




Rated Power (AC-3)

IEC60947-4-1 GB14048.4




200-240V

380-440V

kW

HP

kW

HP

SMSE-9

SMC-9

SMR-22

0.1-0.16A

0.02

1/38

0.06

1/13

SMR-22

0.16-0.25A

0.03

1/25

0.09

1/9

SMR-22

0.25-0.4A

0.06

1/13

0.12

1/6

SMR-22

0.4-0.63A

0.09

1/9

0.25

1/3

SMR-22

0.63-1A

0.18

1/4

0.37

1/2

SMR-22

1-1.6A

0.25

1/3

0.55

3/4

SMR-22

16.-2.5A

0.55

3/4

0.75

1

SMR-22

2.5-4A

0.75

1

1.1

1.5

SMR-22

4-6A

1.1

1.5

2.2

3

SMR-22

5-8A

1.5

2

3

4

SMR-22

6-9A

1.5

2

4

5.5

SMR-22

7-10A

2.2

3

4

5.5

SMSE-12

SMC-12

SMR-22

9-13A

3

4

4

5.5

SMSE-18

SMC-18

SMR-22

12-18A

4

5.4

5.5

7.5

SMSE-22

SMC-22

SMR-22

16-22A

5.5

7.5

7.5

10
External Dimensions: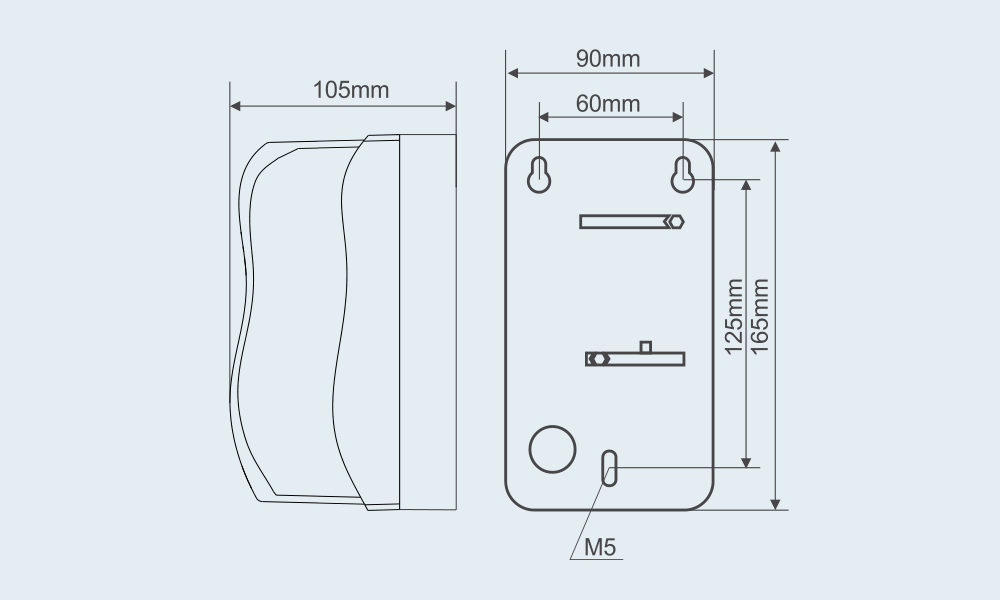 SMSE-9/12/18/22