Notice:Please note enclosed or open type when placing order.
Normal working conditions and installation conditions:
Temperature: -5°C ~ +40°C, average temperature not exceed +35°C in 24 hours.
Altitude: Do not exceed 2000m.
Air Condition: Atmospheric relative humidity can't exceed 50% at ambient air temperature of +40℃,and the higher relative humidity may be allowed at lower temperatures. For example, when the ambient air degree is 20℃, the relative humidity can reach 90%. Because of the occasional condensation
phenomenon of the product due to the temperature changes, the user should take special protective measures.
Pollution Grade: Grade 3.
Installation category:III Class.
Mounting Condition: The inclination between the mounting plane and the vertical plane shall not exceed ±5°.
Impact shock: The product shall be installed and operated at a place without obvious shake, impact and vibration.
Main parameter and technical characteristic:
Model

Rated Insulated Voltage Ui (V)

Ie under

Intermittent Duty (A)

Max. Power of Motor

can be controlled(kW)

Thermal Overload Relay

Model Specification of AC contactor

380V

660V

220V

380V

660V

Type




Setting Current

Range




Y Operate KM1

Operate KM3

Isolation

with KM2

QJX2-09

690

09

09

4

7.5

10

JR28-13

7-10

CJX2-0910

CJX2-0901

CJX2-0910

QJX2-12

12

8.9

5.5

11

13

JR28-13

9-13

CJX2-0910

CJX2-1201

CJX2-1210

QJX2-18

18

10.6

7.5

15

18.5

JR28-13

12-18

CJX2-1210

CJX2-1801

CJX2-1810

QJX2-25

25

18

11

18.5

25

JR28-13

17-25

CJX2-1810

CJX2-2501

CJX2-2510

QJX2-32

32

21

15

25

33

JR28-13

23-32

CJX2-1810

CJX2-3201

CJX2-3210

QJX2-40

40

34

18.5

33

50

JR28-33

30-40

CJX2-2510

CJX2-4011

CJX2-4011

QJX2-50

50

39

25

45

63

JR28-33

37-50

CJX2-4011

CJX2-5011

CJX2-5011

QJX2-65

65

42

30

55

63

JR28-33

48-65

CJX2-4011

CJX2-6511

CJX2-6511

QJX2-80

80

49

37

63

80

JR28-33

63-80

CJX2-5011

CJX2-8011

CJX2-8011

QJX2-95

95

49

45

80

80

JR28-33

80-93

CJX2-6511

CJX2-9511

CJX2-9511
Outline and installation dimension:
QJX2-09~32 Open type: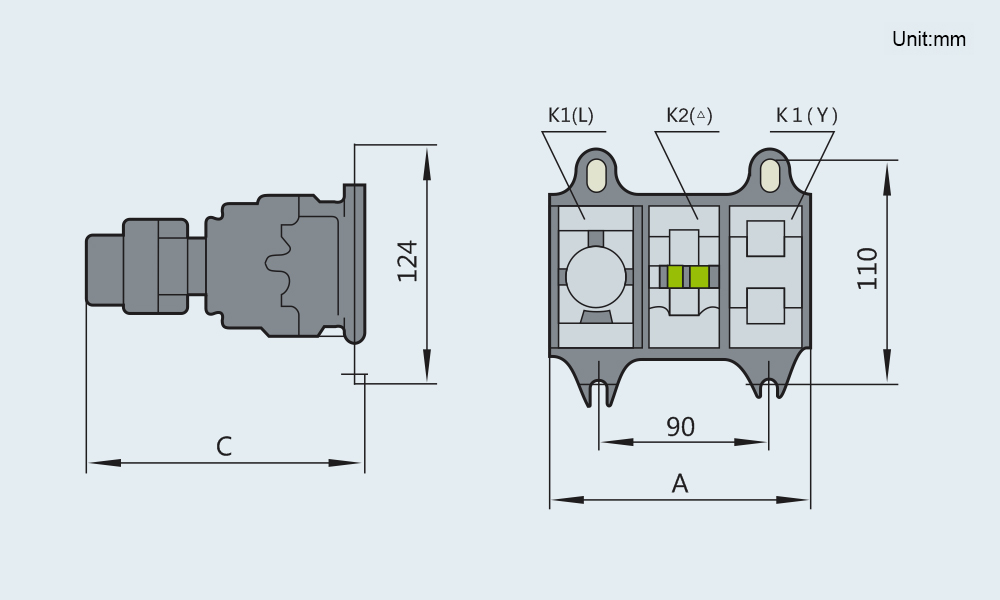 | | | | | | |
| --- | --- | --- | --- | --- | --- |
| Model | QJX2-09 | QJX2-12 | QJX2-18 | QJX2-25 | QJX2-32 |
| A | 140 | 140 | 140 | 174 | 174 |
| C | 140 | 149 | 154 | 164 | 169 |
QJX2-09~32 Enclosed type: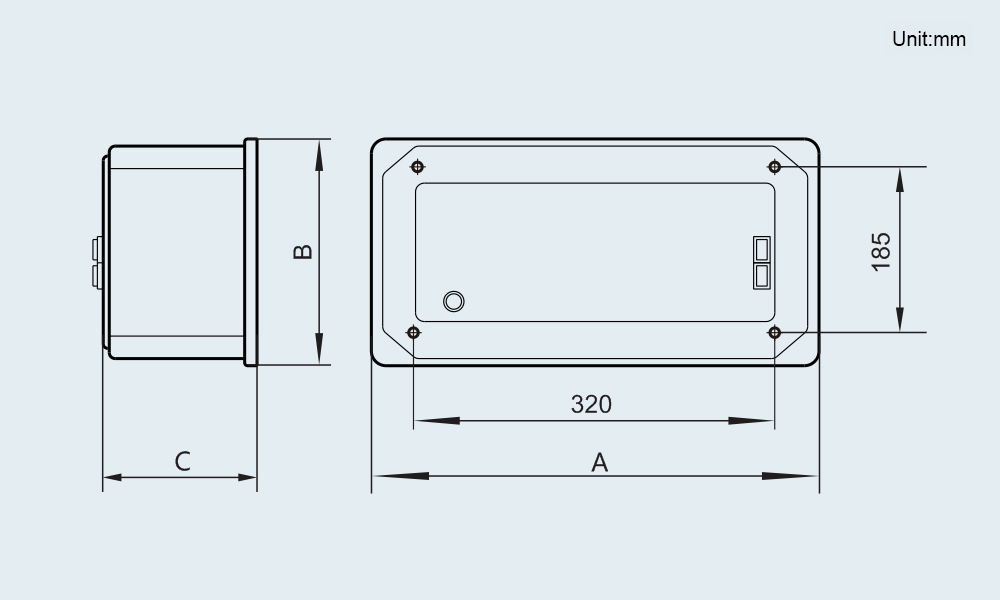 Model

QJX2-09

QJX2-12

QJX2-18

QJX2-25

QJX2-32

A

370

B

235

C

102